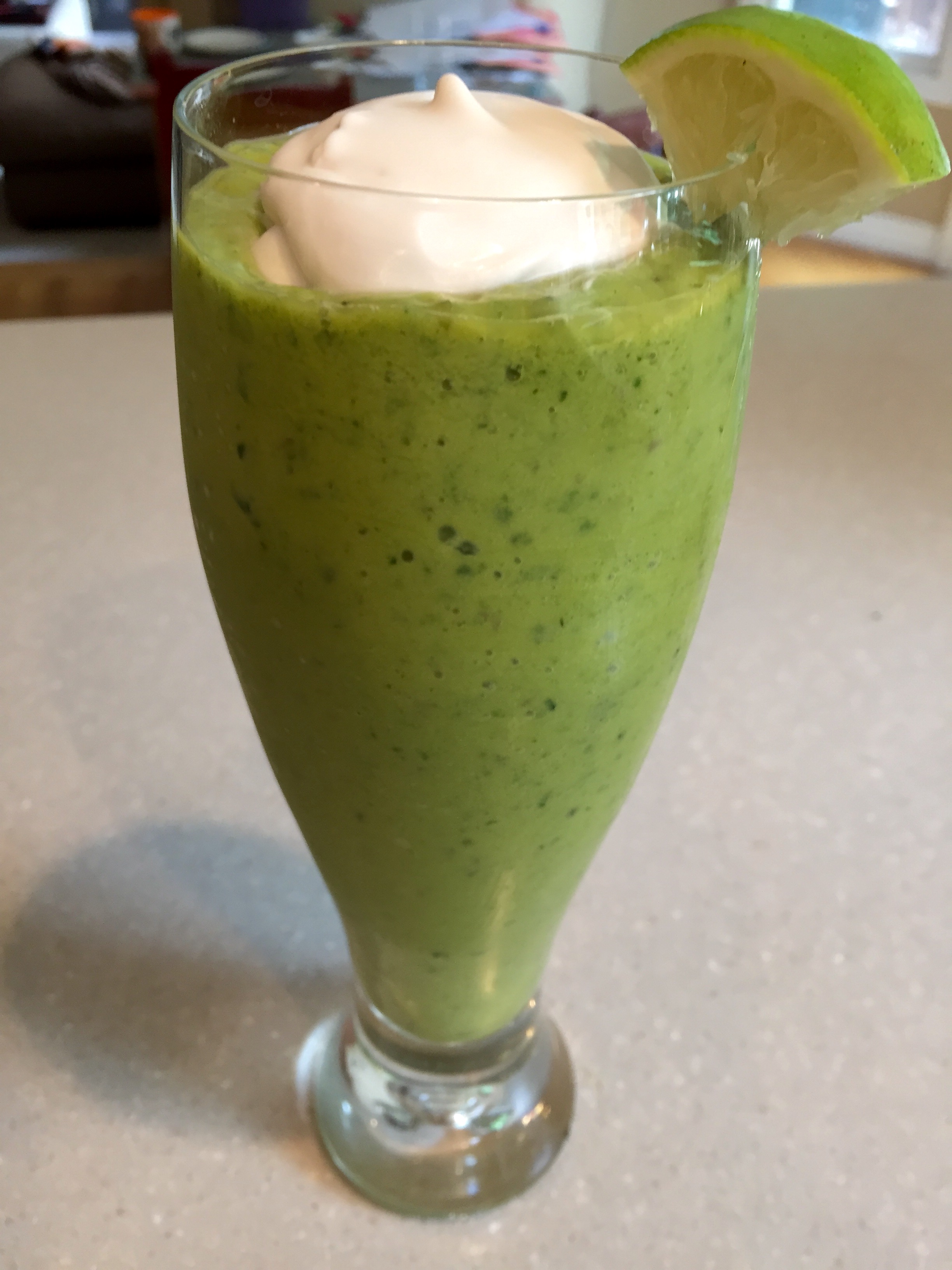 This is my kind of "drink" in my husbands beer glass! They weren't getting used enough so I decided to take it upon myself to enjoy a glass today! This is my version of a Tropical smoothie with a delicious dollop of coconut whip cream. Can you say delicious!!! I knew I wanted a smoothie this morning but didn't have any fresh fruit, all got eaten over the weekend. So I grabbed the following ingredients that were just laying around my kitchen and whipped this delicious baby up!
Mango lime coconut smoothie
8 oz of Almond Milk unsweetened (Trader Joes) that does not contain carcinogen
1/2 frozen banana
1/2 frozen mango
1/2 avocado
2-3 stalks of Kale or good handful of greens of your choice (leaves pulled from stalk)
1 lime (divided in 1/2)
Stick the lid on and blend away!
Creamy coconut whip cream (a few hours in the refrigerator or overnight for it to harden the coconut milk)
1 Whole can of full-fat coconut milk
1 Tsp of vanilla (optional)
Dash of cinnamon (optional)
To make a smaller portion of coconut cream whip cream – like 1/2 cup
Add 2-3 big scoops of coconut milk (after it's harden) to a bowl
Using a hand mixer, mix until creamy and fluffy. Feel free to add vanilla or dash of cinnamon.
Pour smoothie into a glass, squeeze 1/2 lime on top and take a good size dollop of whip cream and add it to the to the top of the smoothie. Enjoy the creaminess as you get a mix of lime juice, coconut whip cream and mango smoothie! Oh it's just delicious!