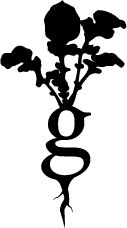 Move over Subway and Jimmy John's there's a new sandwich shop in town!
I'm going to start spotlighting local businesses around my hometown that are hidden gems or share the same values as I do.  This week I'm spotlighting: Homegrown. They are more than just a specialty sandwich shop, their goal for their customers, is to not have to sacrifice their food ideals when they go out.  Even for something as simple as a sandwich. 
If you're local to Seattle or surrounding areas you might have heard about them or already had the pleasure of eating their delicious food. Founded in 2009, their Flagship store in Freemont was started with local farmers at the farmers market. As they opened more stores the need to grow their own produce became apparent.
In 2014, they opened up a USDA certified organic farm in Woodinville called Sprouting Farms, just 30 minutes from Seattle. Sprouting Farm now supports their stores with local certified organic produce.
Homegrown has a seasonal menu and their sandwiches use high quality ingredients like Tom Douglas's ancho molasses BBQ sauce which really gives it a mouth-watering taste, plus a little kick to finish it off. They have an awesome menu for vegetarians and kids too. Of course I had to check it out for myself and everything looked so delicious, but I decided to go with the 1/2 Hummus + Roasted red peppers sandwich with baby kale and cucumbers plus I added 1/2 avocado. The bread was so fresh and soft but crunchy, the roasted red peppers were amazing and the baby kale so sweet.  It was delicious! My little guy had the 1/2 grilled cheese with organic apple slices (not packaged) with organic milk, and he was very happy with his sandwich too.  I did make a suggestion on the kids menu to add a nut butter and local honey sandwich too. Just trying to keep the honey bees in business!  Don't think of this as just a lunch spot because they have an incredible bacon, egg, and beechers breakfast sandwich that I can't wait to sink my teeth into.  I'm hoping this weekend!
So while their menu is delicious, it does come with a little bit of a sticker shock, but for the right reasons. Homegrown is very transparent about where their food comes from, how the animals are raised, and the environmental impact the company is striving for. Just see for yourself:

Their environmental stewardship goes beyond their menu, but extends to all the building materials that go into creating an beautiful AND sustainable shop. Their stores are designed to be as low-impact as possible. They use reclaimed, recycled and FSC certified building materials and low-VOC paints in the furniture and wall coverings. They also use hyper-efficient LED and CFL lighting.
So next time you go out and find yourself in Seattle area or on the east side look them up.  I promise you and your family will not be disappointed at all.  Homegrown has 10 locations, including its newest in Sammamish which opened on July 7th!
Stay turned for more local spotlighting businesses in the coming weeks.
Christina